Our Hero
A hero. Someone who in the opinion of others has special achievements, abilities, or personal qualities and is regarded as a role model or ideal. In this case, our hero does not wear a cape but fights crime from behind a screen.
This hero can identify patterns in data, crime and behavior, helping to organize and prioritize police resources. They extract needles from haystacks, finding crucial intelligence hidden in large amounts of structured and unstructured data. They use this intelligence to ensure criminals are convicted while developing strategies to disrupt criminal activity and prevent crimes.
When we think of law enforcement we think of front-line police officers, who are heroes in themselves. Look behind the scenes though and you'll find someone assisting in finding, apprehending, prosecuting and convicting offenders. That person is a Police Intelligence Analyst.
Special Abilities
Every hero has special abilities and one of these for a Police Intelligence Analyst is utilizing technology. Applying the latest technology helps make the intelligence analysis process more efficient and accurate. This can range from data visualization software, statistical dashboards, and even GIS tools. The Police Intelligence Analyst plays a leading role in the use and adoption of new technology for the fight against crime.
Technology is nothing without data and an Analyst has a lot of it. An Analyst's 'go to' sources will include crime, intel, custody, open source intelligence (OSINT) and command and control systems. They'll include investigation lead data such as statements, ANPR (automatic number-plate recognition) or telephone cell data. As data increases, so must the ability of the technology and police software which is used to understand it.
Without the right technology, extracting key pieces of information from large amounts of data can be very difficult.  Identifying links between related data across multiple sources manually is almost impossible.  Crucial intelligence can be easily missed, preventing the prosecution of criminals and consuming resources that could be utilised on other cases.
But what about information hiding in unstructured data? The information that doesn't fit neatly within the confines of a database. Unstructured data is a big problem and it's only getting bigger. The IDG believes that by 2025, 80% of all data will be unstructured. Without the right technology, this data will create an insurmountable workload or be ignored completely.
Who are Sintelix?
At Sintelix our aim is to put wonderful technology in the hands of police departments around the world. To smooth data gathering and analysis processes and to help law enforcement agencies leverage the intelligence hidden in unstructured data. The purpose of Sintelix is to do business rightly – in peace and service.  We seek to increase happiness and wellbeing.    We just happen to achieve this through software development.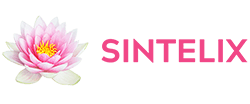 How Sintelix can help
The Sintelix text intelligence platform thrives on unstructured data. Our software has been tailored to provide solutions for Law Enforcement, Intelligence, and Defence. Sintelix software can give you access to the intelligence hidden within unstructured data. This data could be hidden in intelligence reports, document stores or even OSINT (websites, social media, dark web etc.). Our software evaluates documents using unstructured data analytic methods such as Natural Language Processing (NLP), which allows machines to 'read' unstructured text.
One of the ways NLP evaluates a document is entity and relationship extraction. Sintelix gives an understanding of what entities (for example, people, organizations or locations) are present in the text and identifies the relationships between those entities. This will allow graph databases and link analysis tools to explore real-world relationships by producing network graphs. Vast quantities of unstructured data can be combined to create accurate entity networks linked to topic analyses and community structure decompositions.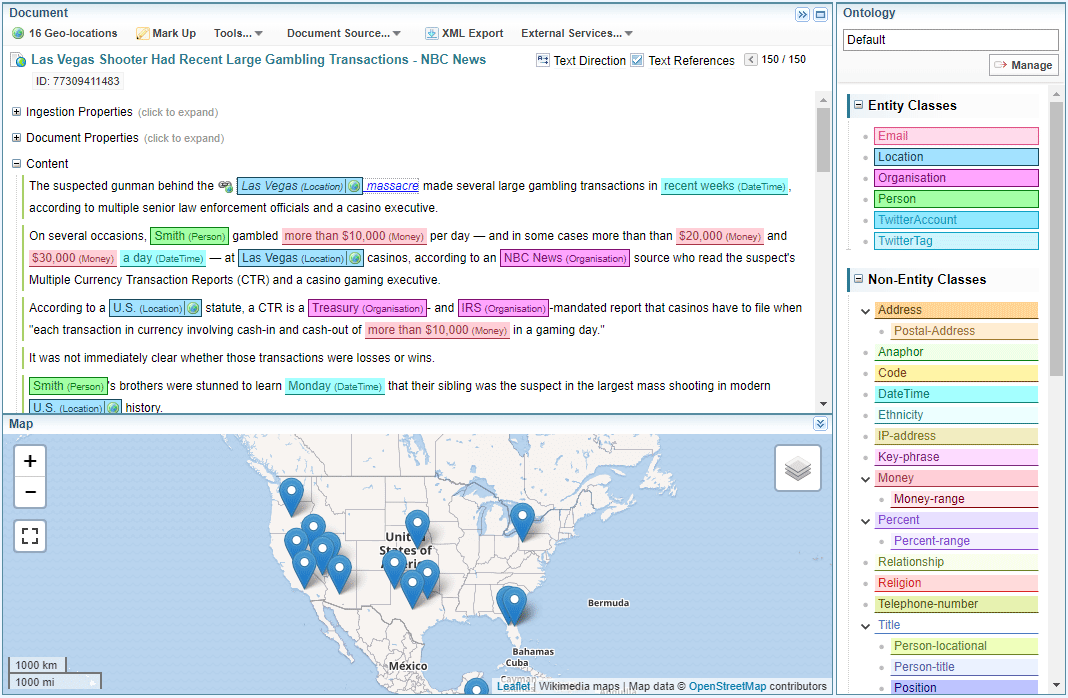 Sintelix offers a broad range of data visualisation and geolocation features
What's more is our core computational linguistic algorithms are very accurate. We have world-leading scores for entity extraction, entity resolution and geotagging. We are also multilingual with entity extractors tuned in over 11 different languages.
Integration
We understand that good police software should integrate with existing software investments and fit in or improve current processes. Good police software should produce intelligence products that are easy to disseminate within a police force but also with other law enforcement organizations. The Sintelix Web Services API provides a high level of flexibility, allowing integration with a broad range of systems.
With Sintelix you can integrate with your email server using out of the box functionality, therefore automatically analyzing anonymous crime reporting or ad-hoc intelligence and collaborating that with more traditional data sources like internal intelligence reports.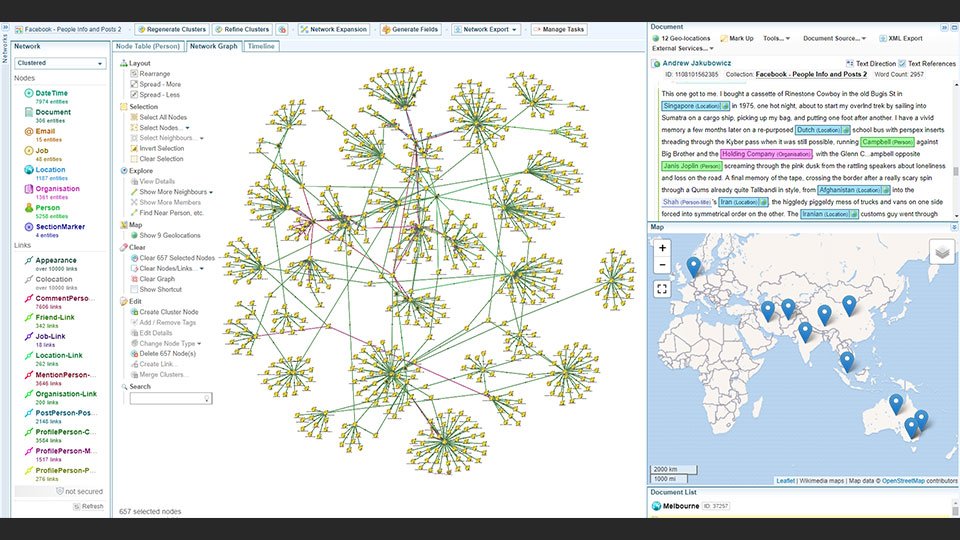 Sintelix provides out of the box integration with i2 Analyst's Notebook
Sintelix also offers a seamless integration with the i2 software range. Integration with i2 Analyst's Notebook allows forces to analyze both structured and unstructured data with power and ease with a complete end to end text intelligence solution.
Are you a hero?
Are you a Police Intelligence Analyst? Do you have intelligence hidden in unstructured text? Are you worried that your unstructured data is not being utilized efficiently? If that is the case, we'd love to hear from you! Of course, we would! Who wouldn't want a call from a hero?