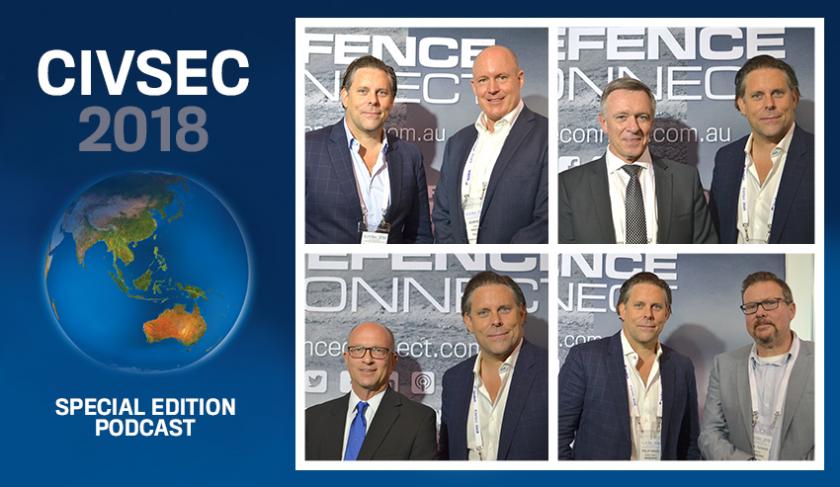 Sintelix had the privilege of exhibiting our industry leading text and data analytics solutions at CivSec 2018, one of Australia's leading events for professionals in civil security. Featuring a range of exciting solutions from drone control to weapons and vehicles, CivSec was an exciting place to be.
Thanks to Defence Connect, Michael Puckridge featured in their CivSec podcast, recorded live at the event with Phillip Tarrant, Director of Defence Connect.  You can hear Michael's interview starting at 18:07 in the recording below.
Michael, VP of sales Australasia explains how Sintelix is having a global impact on the defence, intelligence, law enforcement and cyber analytics markets with industry leading text and data analytics software.
Also featured on the podcast, John Kendall and Alan Seymour from Unisys discuss biometrics, border security developments and the evolving relationship between civil industries and defence.
Finally, Adam Neale, APAC regional sales manager from CyberGym discusses cyber-attacks and the Israeli influence that they are bringing to Australia… along with their ethical hackers.