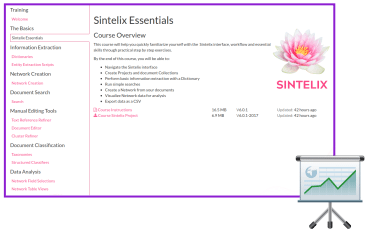 If you are a current Sintelix user, you can login and access the Sintelix training material online at  
lotus.sintelix.net
Once you have logged in, you will be able to access the Sintelix Essentials training material as shown below: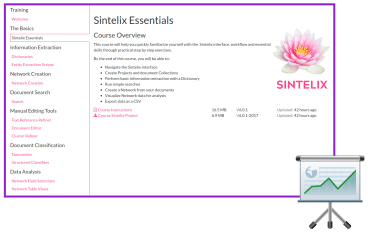 From the basics onwards
You can now access 14 courses covering dictionaries, entity extraction scripts, search, document classification, network analysis and more.
Download for later
All courses are provided as PDFs so you can choose to download and view offline if you wish.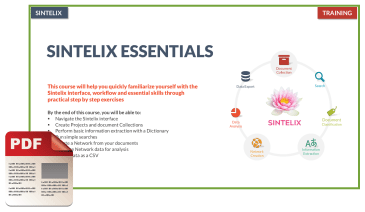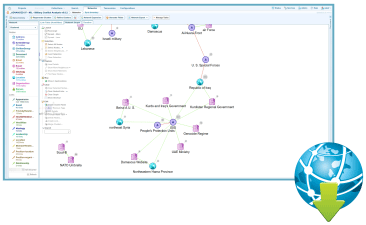 Includes sample projects
Sintelix 6 projects are included in every course, making it clear and easy to follow the training guides.