Click image above to play video
 The Sintelix team are delighted to bring you the latest feature enhancement release – Sintelix 6.3.
Sintelix 6.3 is available to existing and prospective clients.  It provides a raft of new features that improve the intelligence analyst experience and add new capabilities.
Key areas that have been enhanced include
New functionality
Sentiment analysis

 

– allowing automated understanding of opinions within documents and web pages.
Twitter ingestion

 

– making it easier to consume twitter data, enhancing Sintelix's comprehensive harvesting of web and social media. This includes the ability to monitor future tweets and to search and ingest historical tweets.
Project templates

 

– simplifying getting started with easy to use examples.
Geospatial

Search

 

– being able to perform name or coordinate searching.
Radius Search

 

– perform a search by placing a pin on a map and seeing associated extracted information within that radius.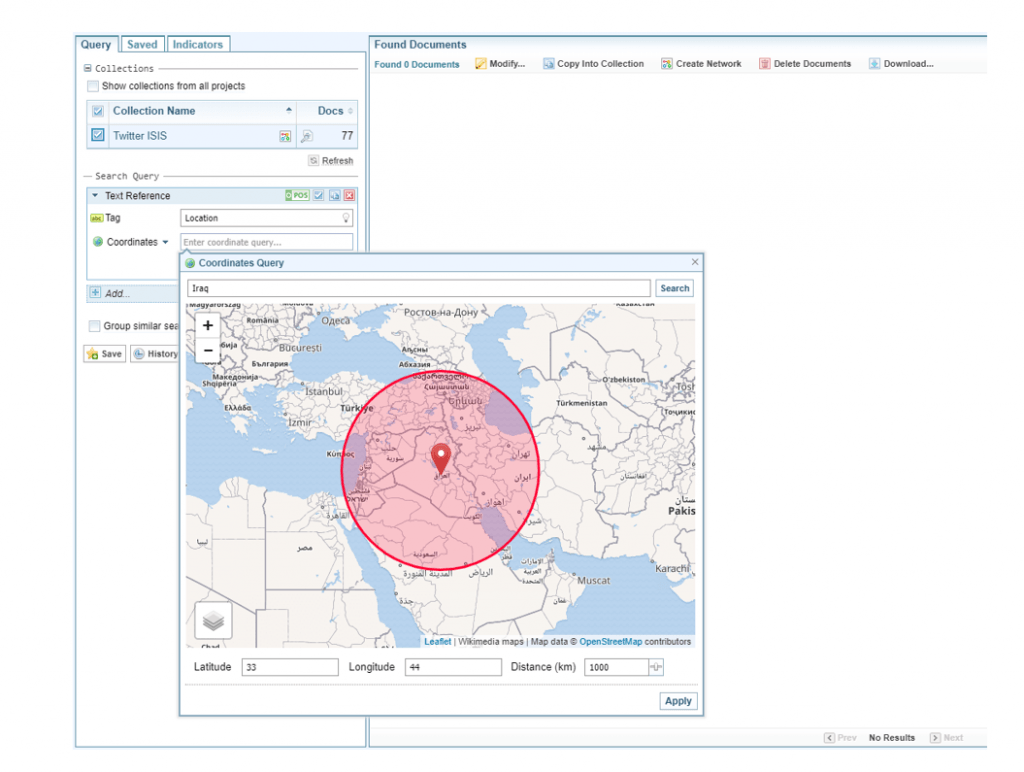 Integrated maps, charts and timelines

 

– being able to edit a coordinate within a map, network or document view, as well as easily viewing geo-coordinate information from a timeline on a map. This allows for easier editing, as well as extending the power of the timeline view.
Export

 

– extract and export geospatial data in commonly used KML and KMZ formats for use in other mapping systems.
User experience enhancements
Tagging taxonomy

 

– adding the ability to assign multiple tags (properties), such as "Security Classifications", to a document.
Entity extraction scripts –

 

enabling the configuration and extraction of entities and link patterns across multiple text blocks.
Images for entities on link charts

 

– being able to replace icons with pictures, for example a photograph of a person of interest.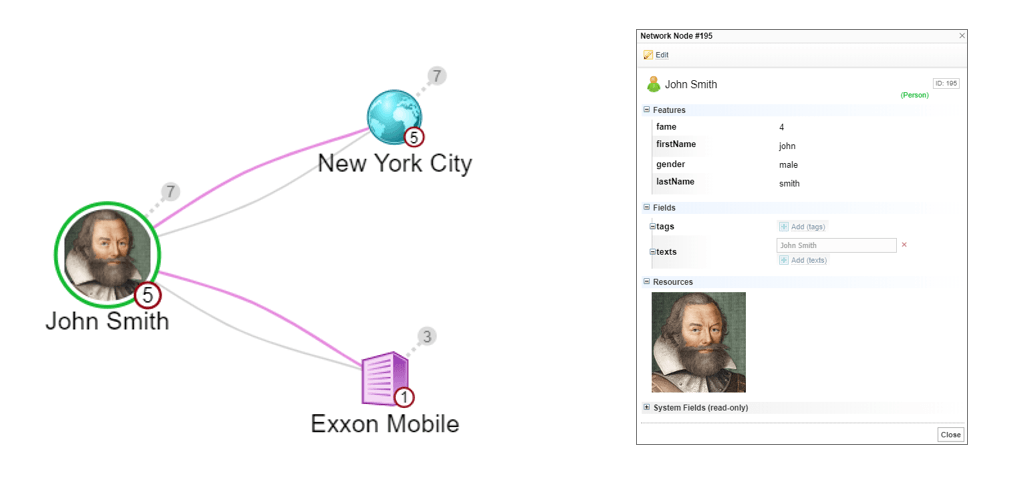 Images for entities on charts

Configurable icons –

 

apply your organisations own look and feel to the link charts
Configurable icons

Date Time Editor –

 

allowing corrections to be made to extracted dates and times or manually adding missing data.
Ontology enhancement

 

– an Ontology in Sintelix is a set of concepts that define the classes and make-up of entities and text references as well as the link types used to connect entities in a Project. This release provides better management and customisation of classes, sub-classes and link types, including being able to create, move, change and rename, as well as changing icons, link colour and mark up types.
Note: You must have client or partner login credentials to access the above link.