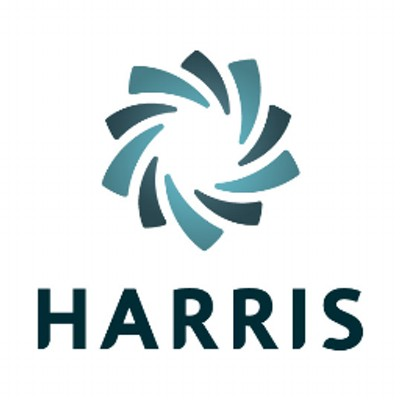 IBM i2 product portfolio acquired by Harris Computing
Ottawa, ON / Cambridge, UK January 4 , 2022 – Harris, a global vertical market software provider and acquirer, enters the field of intelligence solutions with the acquisition of the IBM i2 Intelligence Analysis suite.
The acquisition positions Harris to further deliver mission-critical applications for national defense, state & local law enforcement, maritime security as well as evidence management.
The i2 product portfolio, i2 executives and their global teams will form a new Harris business unit, i2 Group, which will operate independently and autonomously. Jean Soucy, Harris Group President stated: "The acquisition of i2 is important to Harris because not only is it a proven business with an excellent international team of experts, but it also provides Harris with a feature-rich intelligence platform widely deployed by an influential customer base", adding, "We look forward to working with our partners and customers to expand i2's capabilities in this highly innovative space."
"Resilience and collaboration have never been more critical for organizations as they confront the increasing complexity of intelligence analysis . We're committed to addressing those needs by offering the most complete end-to-end intelligence analysis portfolio on the market" said Jamie Caffrey, Program Director at i2 Group. "The convergence of data and processes is transforming the industry. By integrating i2 into their existing networks, customers will be able to better leverage their data and will be empowered to unlock valuable insights that can translate into business success."
As part of publicly traded Constellation Software Inc. (TSX: CSU), Harris' financial strength, software industry expertise, and public safety focus were important factors in finding a forever home to execute i2 Group's long-term growth strategies.
i2 helps customers in 150 countries – including eight of the world's 10 largest companies — tap into vast quantities of information and derive intelligence from multiple sources to anticipate threats, generate leads, securely share information and take steps needed to boost the security of citizens, customers and shareholders. More than 4,500 global customers rely on i2's offerings, including the U.S. Army, the Los Angeles Sheriff's Department and the majority of the police forces in the U.K.
In 2011 IBM completed its own acquisition of i2. Based in Cambridge, UK, with U.S. headquarters in McLean, VA and a major presence in Tucson, Ariz., i2 expanded IBM's big data analytics software for smarter cities by helping both public and private entities in government, law enforcement, retail, insurance and other industries access and analyze information they need to combat crime, fraud and other security threats.
Sintelix is a world-leading supplier of text intelligence solutions and analytical software specialising in extracting sense and meaning from unstructured data.
As a supplier to organizations who use the  Sintelix software to transform data into real-time, actionable intelligence, Sintelix identified the importance early and developed a Sintelix ANB plugin that allows for unstructured data to be imported, processed and visualised directly into i2 Analyst's Notebook, as well as data import capability for i2 iBase, Analyze and others.
Harris acquires vertical market software businesses, manages them well, and builds them for the future. Through acquisitions, Harris has grown extensively from its roots in the utilities, local government, education, and healthcare verticals to operate over 170 businesses globally across more than 20 industries. Harris is a part of Constellation Software Inc. (TSX: CSU), one of the world's most active acquirers of VMS businesses
To learn more about i2 solutions visit i2 Group.
See how the Sintelix ANB plugin provides powerful data processing and extraction capabilities from within i2 Analysts Notebook.
About Sintelix
Sintelix is a world-leading supplier of text intelligence solutions and analytical software for unstructured data.
Organizations use Sintelix software to transform data complexity into real-time, actionable intelligence.