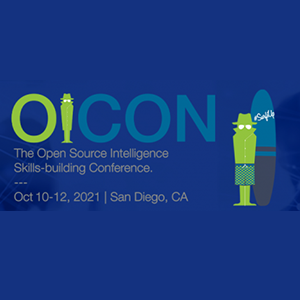 OSMOSIScon 2021 – The Open Source Intelligence Skills-building Conference
Engaging workshops: Dive in, surf amongst peers, and gather the latest intel on OSINT and SOCMINT tools, techniques, and threats! Earn up to 16 Continuing Education Credits from a variety of professional associations, including ACFE, NASBA, DHS, LPF, SHRM, and ASIS.
The latest products and services at the Expo: enhance your research and investigations through access to on-point solution professionals with learning on their latest products and services.
Networking Like Never Before: Engage in rich interactive experiences between attendees, presenters, and vendors. Network and consult with some of the most recognized social media and open source experts across the globe in-person, on message boards, live forums, and private chats
Awards Luncheon: recognize extraordinary OSINT work and innovations.
Register today to attend virtually or in person.