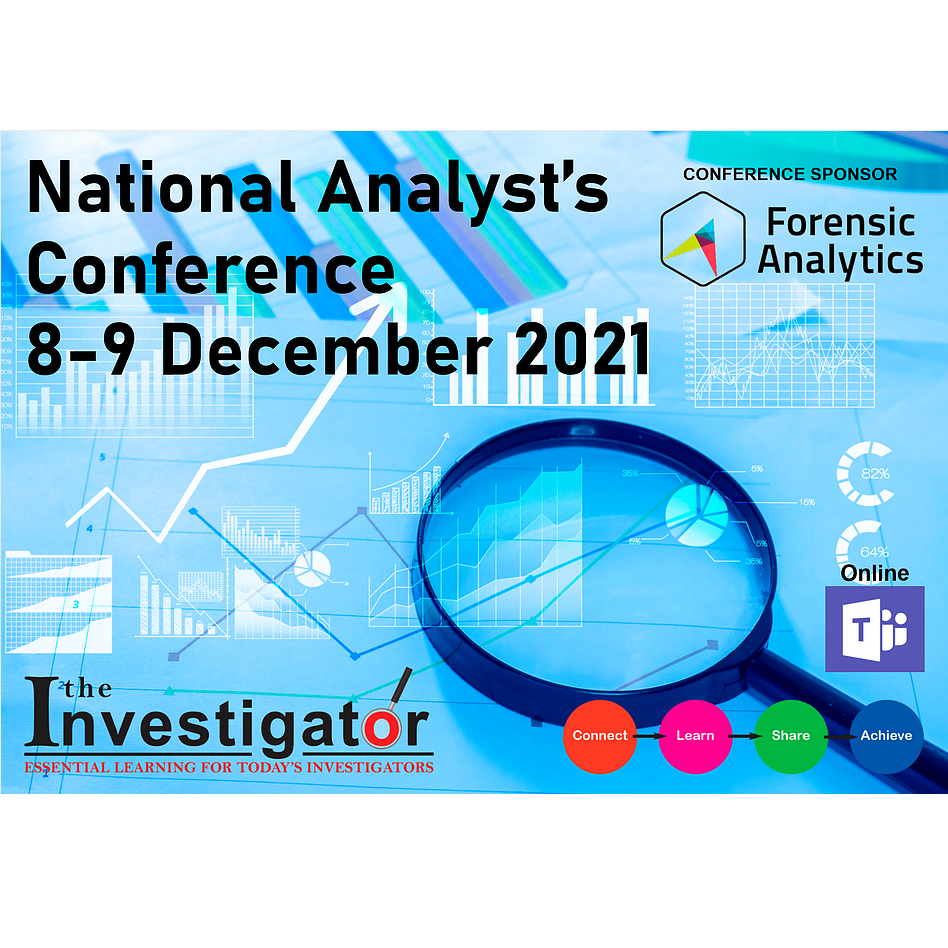 National Analyst's Conference 2021
Join The Investigator for their fourth national event, the National Analyst's Conference 2021, being held online this December 8-9.  The event will promote the status and professionalism of crime and intelligence analysts working in forces, wider law enforcement as well as government and other public and private sector roles.
The exciting event will provide:
–  latest updates, case studies, trends and predictions to support the operational role of the analyst.
–  a valuable online forum for analysts to network, share their views and experiences and to acknowledge the vital role they now play in investigations in both reactive and proactive roles.
–  engaging speakers and presentations on topics such as the legal exploitation of data and evidence, the analysis of operations conducted by the Thames Valley Police and the Devon and Cornwall Police.
–  insights into the latest analysis software being used by the Metropolitan Police.