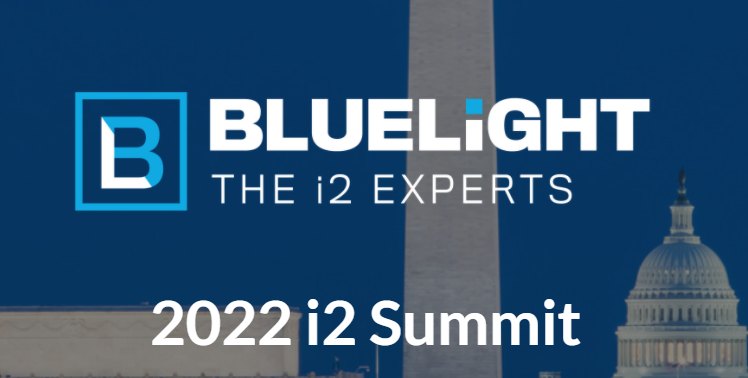 2022 i2 Summit
Today's i2® ecosystem is an array of end-users, analysts, developers, engineers, products, tools, and technologies that underpin the success of i2®.
The i2 summit is designed to offer something for everyone that is involved with i2®. BlueLight is working with everyone in the i2® portfolio to identify everything that is new for 2022 for i2®, use-cases and applications, products and tools, business partners whatever there is that will provide value for the attendee.
At this exciting summit, attendees can take advantage of training on the latest versions of  i2® software, discover i2® solution tools and tricks, and network with  i2® partners, vendors, and users from around the world.
There is something for everyone that uses  i2®!