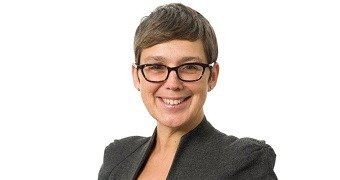 A recent speech by Megan Butler, Executive Director of Supervision – Investment, Wholesale and Specialists, highlights the need for banks and financial institutions to be innovative and adopt new technologies to combat crime.
Ms Butler highlights the importance of technology in detecting and disrupting criminal activity.  With phishing and identity theft among the most widespread fraud risks, banks and financial institutions play a critical role in the frontline of combating financial crime.
Ms Butler encourages financial institutions to overcome the fears associated with technology and integrate the best available technologies into their fraud and crime detection efforts.  Some of the areas with significant room for improvement include transaction monitoring, onboarding practices,  client screening and reporting.
At the moment, banks and financial institutions are employing thousands of investigators to manually review high risk transactions and accounts.  A lot of this work can be automated, delivering greater speed and accuracy with intelligence tools incorporating artificial intelligence, machine learning, natural language processing, entity extraction and visual analysis tools.
While there are risks associated with the introduction of new technologies, the potential benefits are significant.  Tools like Sintelix are being used effectively by organisations around the world to deliver accurate and efficient intelligence.  The risks of inaccuracy and failure can be overcome and in many cases the risk of human error in current systems is far greater than the risks presented by automated, intelligent systems.
Read more on the speech delivered by Megan Butler on the FCA website.
If you are looking for technology to assist with efficient and accurate extraction of information and intelligence from structured and unstructured data, Sintelix can deliver that capability.

About Sintelix
The Sintelix enterprise analytic platform thrives on unstructured data. Sintelix has been tailored to provide solutions for the Law Enforcement, Intelligence and Cyber Security industries.
Sintelix offers unparalleled information extraction capabilities including entity and relationship extraction at high accuracy in many languages. Vast quantities of unstructured data can be combined to create accurate entity networks linked to topic analyses and community structure decompositions.
Visualisations include listings, tables, maps, link charts and timelines. Unlike other products, Sintelix simultaneously excels in analytical power, accuracy, speed, scalability, configurability and ability to integrate.