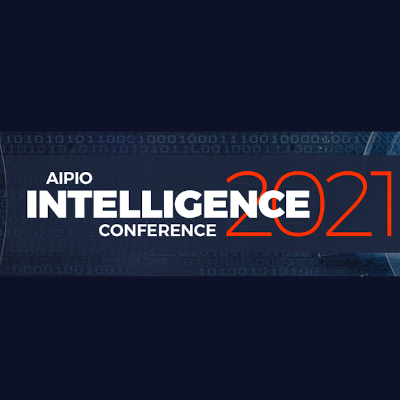 AIPIO INTELLIGENCE CONFERENCE 2021 will be held from 21-25 February 2022 using an online virtual conference platform
This 5-day event is the largest virtual conference of its kind held in Australia and is a must to stay abreast of strategic trends and best practice in the industry.
Check out the Conference Program to view the full program, speaker details and session titles. Don't forget to register here today!
Who should attend? 
This event is suited to members of public and private sector who are involved in the following intelligence domains:
Criminal
Regulatory
Security
Business
Financial
Investigations
The AIPIO Intelligence Conference offers the opportunity to hear from over 40 industry leaders and subject matter experts from various sectors including defence, law enforcement, finance, banking, academia and the private sector, as their share their knowledge, expertise and insights into emerging trends and best practice in the intelligence industry. A sample of speakers you will hear from include:
The Hon. Karen Andrews MP, Minister for Home Affairs
Dr John Moss AIM, Deputy CEO Intelligence, AUSTRAC
Deputy Commissioner Ian McCartney APM, Australian Federal Police
Ms Chantal Velasque, Head of Data Science, Westpac
Ms Shelagh Dorn, President, IALEIA
Mr John Kilburn, Cellebrite
Mr David Lockley, Senior Intelligence Analyst, National Rugby League Ltd
Ms Jennifer Stockwell, Cyber Security Principal, Telstra
Looking to break into the industry? 
AIPIO is also offering dedicated skills building sessions for those looking to sharpen their skills and 'put their best foot forward' when applying for intelligence roles. These sessions would suit current students, undergraduates or anyone looking for a career change and exploring a career in intelligence. Sessions topics include:
How to Think like an Intelligence Analyst 
Tips for Seeking Employment within the Intelligence Field
A Day in the Life of an Intelligence Officer
Meet Your Mentor sessions 
Can't attend on the day? 
Don't worry! When you register to attend this event you will receive access to the five-day program and best of all, you will receive access to the recordings of the conference's presentations post event! This means you will be able to review sessions most applicable to your situation, and ensure you get maximum value from the event.
Interested in joining the AIPIO community? 
To become an AIPIO member and access exclusive discount rates to attend the Intelligence 2021 virtual conference, visit https://www.aipio.asn.au/menu-2/join-now/. Depending on your circumstance, registration may be tax deductible.
Virtual Conference Program
Monday 21 February 2022
AIPIO Welcome: Dr Phil Kowalick, AIPIO President
Conference Opening: The Honourable Karen Andrews MP, Minister for Home Affairs
Setting the Scene: David Irvine AO, AIPIO Patron
Stephen Beaumont AM, Security Programs Consultant
Certification and Accreditation Program Launch
Dr Jason Shepherd, Thomson Reuters
Threat Finance – National Security Implications
Skills Building Session
Joshua Sprlyan, Green Door Intelligence and Security
Yourself as the product – tips for seeking employment within the intelligence field
Speed Networking
Dr Morgan Saletta, University of Melbourne
Influence operations and the borderlands of intelligence and security
Matthew Rossiter, Fivecast
The Evolving Role of Open-Source Intelligence
Mariana Zafeirakopoulos, University of Technology Sydney
Artificial Intelligence in Cybersecurity: a case study in transdisciplinary collaboration
Skills Building Session
Panel:

 

A day in the life of an intelligence officer: Business, Criminal, Regulatory and Security sectors
Facilitator:

 

Snr Sgt Glenn Tait
Keesha Martinuzzo Suncorp,
Samantha Moore DELWP,
Thalia Ngan Cyber Security NSW,
Andria Richardson Victoria Police

Tuesday 22 February 2022
Skills Building Session
Snr Sgt Digby Howis, South Australia Police
How to think like an Intelligence Analyst
Samantha Rush, Legion Consulting
Business Intelligence: Helping organisations and teams innovate and evolve
Shane Neilson, Australian Criminal Intelligence Commission
Wastewater analysis – not just a source of drug data
Speed Networking
Tanzim Zaki Saklayen, Recorded Future Limited
Cyberwarfare and Security Intelligence Nexus: Vision of Cyberterrorism in Australia's critical infrastructure
Dr Matteo Farina, University of Adelaide and Flinders University
Psychological profiling, disinformation, and social media platforms
John Kilburn, Cellebrite
The 'Human Element' approach to Digital Intelligence
Neil Quarmby, Intelligence Rising
Life on the Pendulum: finding the 'strategic' in regulatory intelligence
Meet Your Mentor
Darlene Grech, Australian Federal Police
Katrina Harrison, Department of Environment, Land, Water and Planning
Wednesday 23 February 2022
Nathan Morelli, SA Power Network
Moving from reactive to proactive through threat led cyber security program
David Lockley, National Rugby League Ltd
Crime in Sport – An NRL Perspective
Lesley Honeyman, Department of Finance, Service and Innovation
Snapshot of current cyber threats and the evolving role of intelligence in responding to cyber attacks
David West, Insurance Australia Group
Using Intelligence to prevent, detect and prosecute Insurance fraud
Julian Claxton, Jayde Consulting Pty Ltd
I spy with your little eye: How employees can use behavioural intelligence to detect insider threats
Speed Networking
Andrew Baker, ICAC SA
Evolution of SA ICAC Intelligence
Katrina Harrison, Department of Environment, Land, Water and Planning
The Illegal Trade of Australia's Native Wildlife
Assoc. Prof. Patrick Walsh, Charles Sturt University
Post COVID World: Dealing with future health crises and the role of the National Intelligence Community
Snr Sgt Glenn Tait, Queensland Police Service
People, Products, Process and Messaging: The challenge of being heard in the workplace
Lucas Vine, National Heavy Vehicle Regulator
Regulatory Intelligence, overcoming challenges
Thursday 24 February 2022
Keynote
Paul Symon AO, Australian Secret Intelligence Service
Keynote – Business
Chantal Velasque, Westpac
The Evolution of Business Intelligence into a Data-Driven Culture
Keynote – Criminal
Deputy Commissioner Ian McCartney APM, Australian Federal Police
Michael Hickey MAIPIO, Victorian Building Authority
Exploiting emerging opportunities resulting from legislative reforms
Speed Networking
The Great AIPIO Annual Debate
"The evolving intelligence landscape will positively impact intelligence practice in Australia"
Facilitator:

 

Stephen Beaumont AM
Debators:

 

Linda Cavanagh, Cybermerc;
Leah Pinto, Accenture Security;
Michelle Todd, Coras;
Ryan Long, McDonald's Corporation Limited
others to be announced
Jennifer Stockwell, Telstra
Leveraging our Global Visibility for the Greater Good
AFP Case Study "Operation Ironside"
AIPIO Awards & Charity Presentation
Samantha Rush, AIPIO Vice President
Friday 25 February 2022
Keynote – Regulatory
Dr John Moss AIM, AUSTRAC
FIU (Financial Intelligence Unit) of the Future and AUSTRAC's Capability Program
Keynote – Security
Dennis Richardson AC, Former Secretary of the Department of Defence
National Security Legislation; the balance of risk
Intelligence International 2022
Gill Wilson, Conference Convenor
Paul Jevtovic APM OAM, National Australia Bank
Public-private partnerships: future direction
Evan Whitelaw, Google
A Google Perspective: Impact through innovation and partnerships with the business?
Speed Networking
Eddie Sheehy, Devicie and Secure Code Warrior
Three ways technology is going to transform Intelligence – a look at what's coming…
Brett Peppler, Intelligent Futures Pty Ltd
Establishing an Intelligence Function: a service design approach 
Brett Turner, Charles Sturt University
Intelligent Investigations: The role of the intelligence cycle and structured analytic techniques in NSW Ombudsman investigations
Shelagh Dorn PhD, CICA, International Association of Law Enforcement Intelligence Analysts (IALEIA)
Trust and Confidence in Police Intelligence